THe ULTIMATE BOOST For AN EXISTING WEBSITE
You don't just want a beautiful website, but generate relevant online visitors and business success? A study determined that roughly 20 % of websites within any given industry generate 80 % of the traffic and results. Our solutions help your website be more successful: more visibility, more relevant visitors, more leads, more revenue - even on a small marketing budget.

Our three most popular online marketing packages:
"Your services play a central role in our online marketing strategy. The fast and professional assistance you provide allows us to target our international target group in a very effective and focused manner."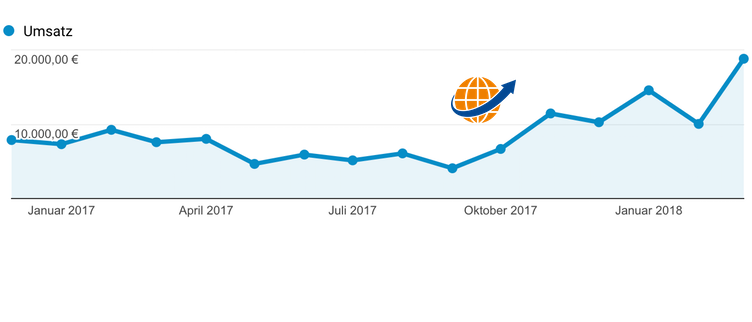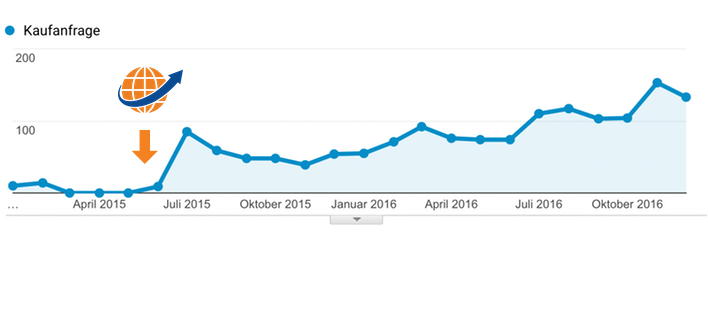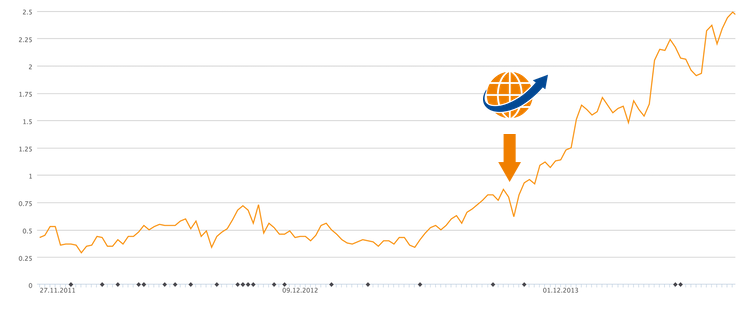 Tackling the FIVE Biggest Online Marketing Challenges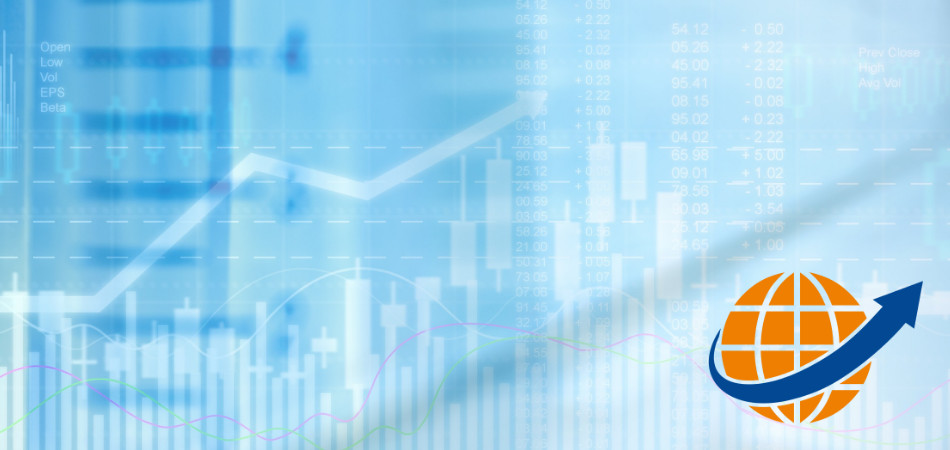 CHALLENGE 1: Finding focus in the midst of complexity
Online Marketing today is more complex than ever with hundreds of different channels, tools and methods to choose from. This leads to confusion and resignation for many marketers. Even when they work with a traditional agency, the complexity leads to extremely time consuming chores and high marketing costs, often with meagre results.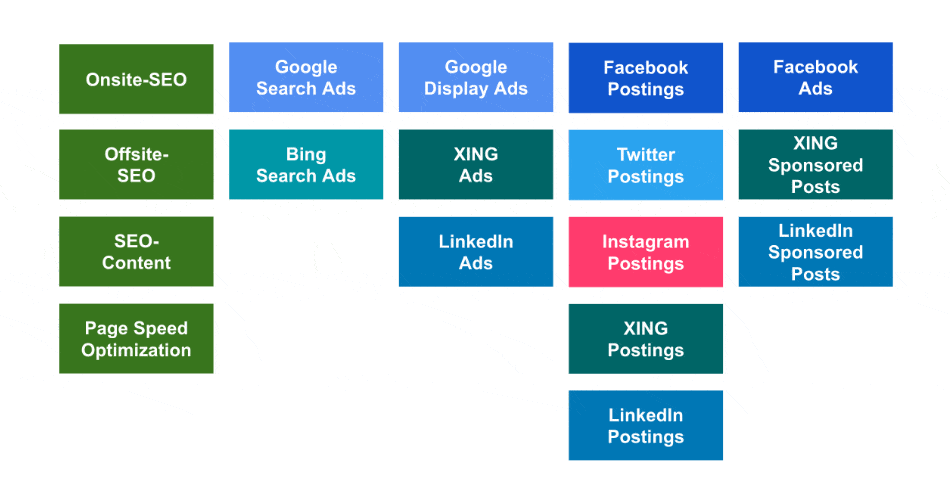 Roughly 20 % of the budget brings 80 % of the results
You have probably come across this concept. In online marketing, it is also true: 20 % of the budget brings in 80 % of the results. This is one key to win in the midst of complexity. netxperts knows results of hundreds of campaigns and will help focus your budget entirely on the methods that bring you the best possible outcome - and safely ignore the rest.

Systematic, automated marketing
Marketing automation and systematic approaches are another key to tackle complexity. In many companies marketing is completely dependent on manual effort. If a marketing manager or a person at your agency doesn't fill their role, acquisition and growth come to a halt. This can be a huge stumbling block - especially when your company goes through a crucial growth cycle.

When automated methods bring in the similar or better results, it is important to use as much of it as possible because this allows for more constant growth. netxperts has come up with a systematic, highly automated approach for online marketing that reduces manual labor and the mistakes that come with it. It also decreases dependency on one single person that may be involved in your marketing and thus reduces the risk of failure. Other positive side effects are reduced marketing labor cost and often a lower media budget.

CHALLENGE 2: Building trust online

In B2B & scientific marketing, you have to keep in mind that the internet left to itself is a low trust environment. Especially in the scientific community and complex B2B-markets where decisions for a supplier can take months and years, it is important to keep this in mind and put things in perspective. Still, online marketing can be a powerful supplementary tool for your offline marketing. And there are a few important keys to tackle the low trust problem.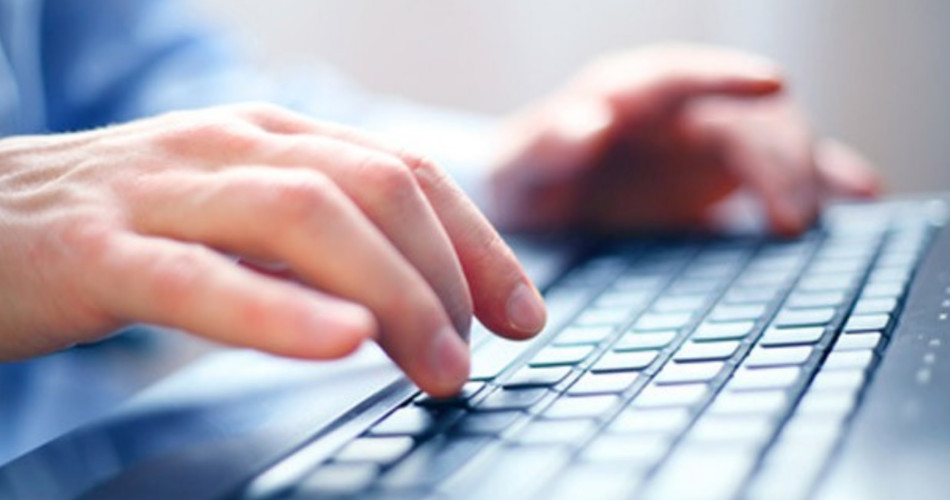 Remarketing
A general rule of marketing is that you need at least seven positive touchpoints (either online of offline) with a brand in order to generate sufficient trust to make a purchase. Remarketing is a powerful tool to generate more touch points and increase trust with a single client: Once they have visited you website, you can use remarketing to target ads to your former visitors for the following months and keep reminding them of your brand. This can also be helpful if you have met a potential client at a congress or exhibition. 
Building trust with your website
There are a few things that you need to do on your website and landingpages to generate trust with your target group. References, certifications, case studies and testimonials can be very important. It is also important make your expertise visible on your website. You have key selling points that you mention in conversations with potential customers. Bring them online!
CHALLENGE 3: Focusing on long term growth instead of short term results
Many companies think of their online marketing in terms of scheduled campaigns: "Lets run a fall ad campaign", for example. Then they plan and execute these campaigns with incredible effort, time and budget, but still achieve small results - maybe due to insufficient targeting or problems with the ad. In the worst cases, they become so disillusioned with online marketing that they abandon the web altogether.
There are several reasons why these short term approaches don't work. Because it is only used for short term objectives and not optimized continually, the company website never achieves the visibility and conversion power that would be possible. And second: The approach leads to catastrophic marketing decision making. Online Marketing includes so many different opportunities and they will all have very different results for you. It would be crucial for marketers to think in terms of long term growth and make way for regular, continual optimization of the website and online campaigns. Clients notice the incredible difference this makes around harvest time, which can start after a few months of implementing the new online marketing strategy. They receive a constant influx of leads and new business and they don't have to worry every other month about reinventing the wheel for their next marketing stunt.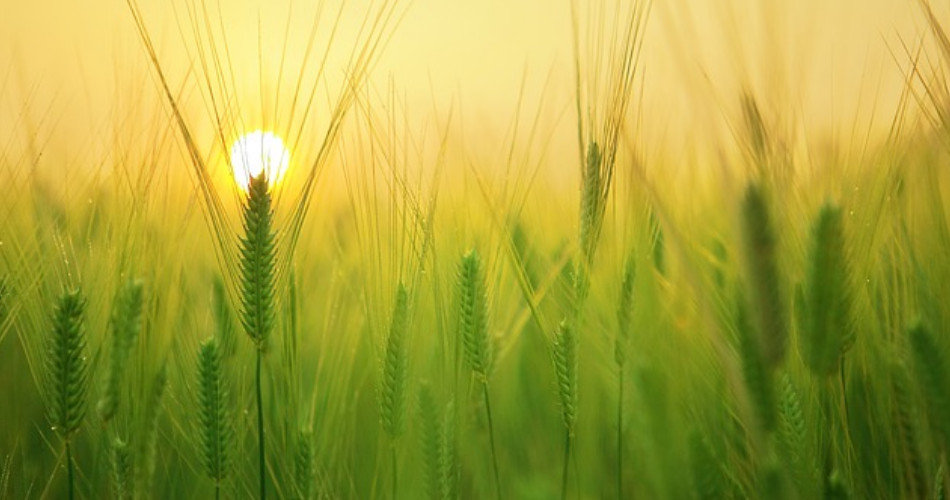 Focus on website content
An effective online marketing approach focuses on your own website. Relevant content is added on a regular basis. Your own website should be front and center compared to what you do on other platforms. The reason? Other platforms like Facebook, LinkedIn and ResearchGate come and go. With them goes your content. Your website stays and it is vital that you make your website the best sales conversation possible. Constantly improving and widening the content on your website will lead to constantly better visibility and results in search engines.
Focus on campaign types that provide long term benefit
Search Campaigns (for example with Google Ads) have the advantage that you can constantly build on the previous achievements. Your campaign success grows over time for most clients. That allows them to scale their results and constantly grow their business. 
CHALLENGE 4: Targeting an international audience
Attracting customers in many different countries can be challenging, if you have the wrong approach. Many companies aren't aware of the opportunities that advances in marketing technology offer.
Targeting mechanisms
Our online marketing approach makes it much easier for you to target your potential international customers. We use local targeting mechanisms and keyword targeting to find exactly the right audience for your message.
Speaking your customers language
The international scientific community speaks english. For a successful campaign execution it is not only vital to have perfect english skills, but also "scientific language skills". By focusing entirely on the international science community we increase our experience in creating compelling ad text and SEO content for this target group faster than other agencies.
CHALLENGE 5: Knowing how well you are doing and choosing the right budget
Many companies don't know how well they are doing in online marketing. They don't know what results to expect and they also don't know a lot about the marketing efforts of their competition. While most keep sending their marketing staff to relevant exhibitions and congresses for networking and acquisition (which is a good thing) and find out that their peers are present there as well, they don't know how much other competitors are doing and investing in online marketing - nor what their results are. 
Analysing online marketing efforts of competitors
However, getting an idea about other competitors, how well they are doing and what they are spending, is a very important benchmark. Why? Because for every type of business and industry these expectations are extremely different. They may be completely different in medical biotech than in food biotech, for example. What is a very good performance in one branch of an industry, may be way to little in another branch.

The wonderful thing about online marketing is, that it is visible and therefore allows for analysis with marketing analysis tools. netxperts has a powerful software that helps analyze your online performance in relation to your competition. We use this software to give our clients an idea of a benchmark, for example an analysis of their online visibility. In the following image an analysis of the five biggest German biotech players in the US market. The chart compares the amount of rankings the have in Google.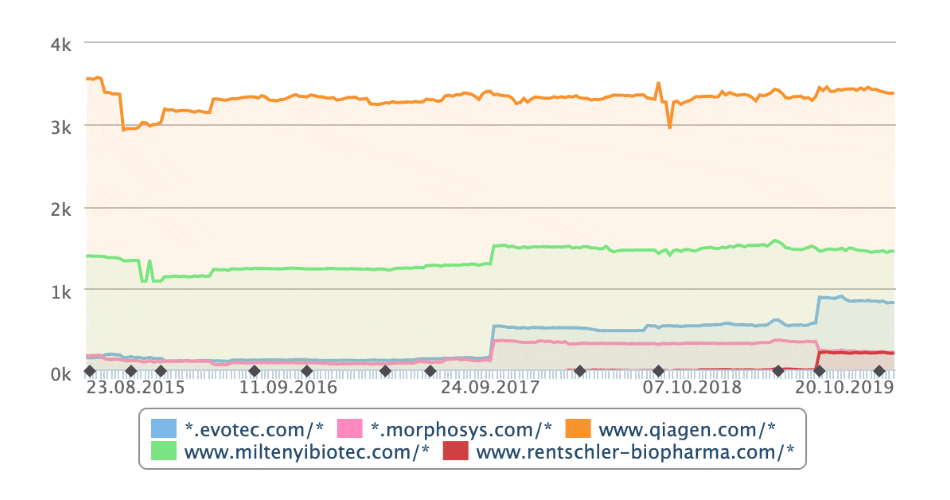 Comparing your website with competitors
There are a quite a few rules and ideas of what an effective website is and how it is to be built. There is also proven knowledge about things that help improving your website performance - like an effective layout, compelling headlines, usage of trust signals, clear call-to-action and so forth.
Your Online Marketing Consultant
After graduating with my marketing-related MBA and success with ElitePartner.de, a German online dating brand I opened netxperts for more clients. So far, w assisted more than 100 organizations in online marketing. After producing favorable results for our client SIRION and others, we developed proven online marketing packages for various industries. For example, we offer a solution for the specific needs of the B2B & scientific community. netxperts is partnering with industry-related consultants and is also producing online marketing related studies and benchmarks.